About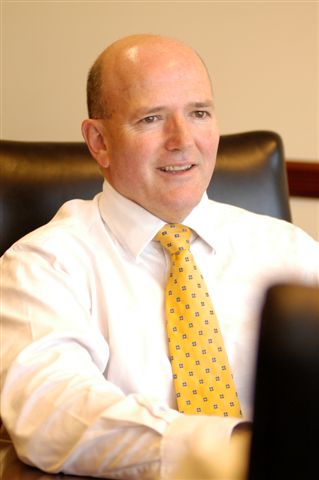 FOX Asset Management (FOX) is a boutique Asset Consulting business that was founded by Graham Fox, Chief Executive Officer and Senior Investment Consultant in January 2004. FOX is privately owned by Cornwall Holdings (NSW) Pty Ltd ABN 92 108 127 046 trading as FOX Asset Management.The main lines of business for FOX is the provision of consulting services to Institutional, Professional and Wholesale Clients only.
As Senior Consultant, Graham is highly experienced with well developed skills spanning some 20+ years in the Financial Services industry where historically, the focus has been on Wholesale and Retail Funds Management. Over the years Graham's Asset Management knowledge and skills have developed to include: Front office product and teams (Australian Equities, Fixed Interest, Property and Multi-Asset strategies), product research, model portfolio construction, asset allocation, performance, attribution, effective market exposure, risk management and execution over the most of the traditional asset classes, both, listed and unlisted, as well as, alternative assets involving infrastructure, commodities, foreign exchange, managed futures and hedge funds. Other strategies involved single manager, multi-manager products, direct investment of shares, property and fixed interest (hybrid debt), agricultural schemes and structured products.
Along with his Asset Management experience, Graham has a wealth of skills in Treasury related disciplines spanning some 10+ years having worked for a number of domestic and foreign owned Investment Banks including Deutsche Bank, Canadian Imperial Bank of Commerce, Banque Nationale de Paris and the earlier still, the Commercial Bank of Australia (which merged with the Bank of NSW in 1981 to form Westpac).
FOX is a niche Asset Management consulting business that operates at the Wholesale level servicing a range of client's including: Fund Managers, Superannuation Funds, Family Offices and selected Financial Planning Dealer Groups.
The core consulting activities of the group are:
Asset Consulting – Asset strategy advice and capital protection mechanisms.
Proprietary Research – Listed and unlisted Funds, SMSF IMA/SMA strategies and structured products.
Funds Management – Consulting to boutique fund managers regarding set-up of the Responsible Entity (RE) administration, outsourced services, asset class coverage and associated product strategy framework.
With the aging population and the "baby boomers" now reaching retirement age, Graham has more recently been involved with the Wealth Management side of the business having worked for wealth aligned companies including: Genesys Wealth Advisers, Standard & Poor's Australia, Westpac Private Bank, Gold Link Capital, Challenger Financial Services Group.
As markets have evolved so has the services FOX offers and, in response to client's needs, the group has expanded their skills and expertise to specialise in Wealth Management along with Funds Management.
Fox Wealth Management: Wholesale Clients
In July 2012, Graham has evolved FOX Wealth Management www.foxwealth.com.au  as a specialist Investment Advisory group initially licensed to service retail clients along with wholesale clients but now solely servicing Wholesale clients. The retail clients have been transitioned to a new joint venture detailed below. FOX Wealth Management is 100% owned by Cornwall Holdings (NSW) Pty Ltd ABN 92 108 127 046.
Coastal Financial Planning: Retail Clients
In July 2014 Graham entered into a joint venture with Mortgage Choice at Erina linking up with Mortgage Broker, Coastal Home Loans Pty Ltd to form Coastal Financial Planning Pty Ltd ABN 78 166 110 326. The new business is licensed by Australian Financial Services dealer group, Mortgage Choice Financial Planning Pty Ltd AFSL 422854 and Graham is an Authorised Representative number 404026 of Coastal Financial Planning Pty Ltd. Please see the website www.mortgagechoice.com.au/fp/graham.fox for more details.